Enlightenment education
This is a four-color game block, suitable for children over 36 months to play. As we all know, enlightenment education for children of this age is very important, so when choosing toys, we must also compare them and choose carefully. This toy can well cultivate children's ability to recognize colors and shapes.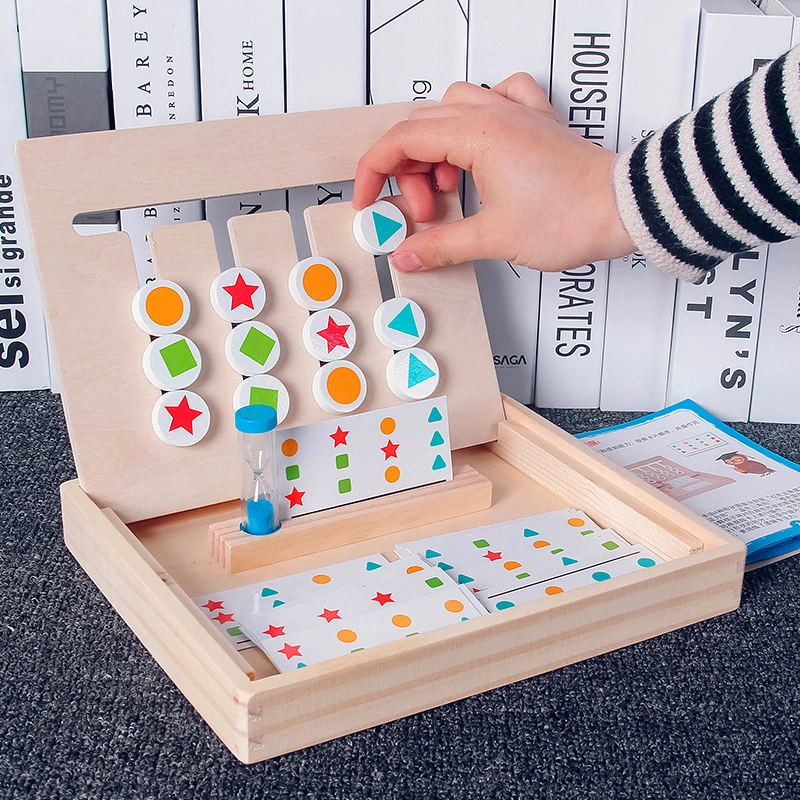 Children actually distinguish surrounding objects according to their surrounding colors, shapes and sizes. The first and easiest to recognize among these three attributes is color, so it is very important to cultivate children's cognition of colors. Building blocks have various shapes such as triangles, five-pointed stars, circles, squares, etc., which can teach children to recognize these shapes very well. This toy attaches great importance to the development of the child's right brain, so that it can train the child's logical thinking ability well.
Parent-child interaction, multiple play methods
This toy contains building blocks, cards, hourglasses, and storage boxes. At the beginning, children can get a preliminary understanding of colors and shapes, and use questions to deepen their memory. After that, you can play a series of games, use the hourglass to count the children, and cultivate the children's observation and perception abilities. In this way, the children can complete these operations in an effective time, and the children will also gain a sense of accomplishment. This is a toy that is very conducive to parent-child interaction. Parents and children play together, which is a good opportunity for interaction and communication with children. Parents can participate in the child's growth process.