Nowadays, there are many reading pens specially designed for pre-school children on the market, supporting the use of rich children's books, which are very suitable for children at home to learn. Such a reading pen has the following advantages:
        1. The child uses a reading pen to read, and overcomes the difficulty that the elderly at home will not teach or teach incorrectly.
        2. Conducive to cultivating children's good habit of reading.
        3. Compared with TV and computer, it is more conducive to protecting children's eyesight.
       4. The audio materials such as stories, nursery rhymes, etc. stored in the reading pen itself can liberate tired moms and dads without being entangled in telling stories by babies every time.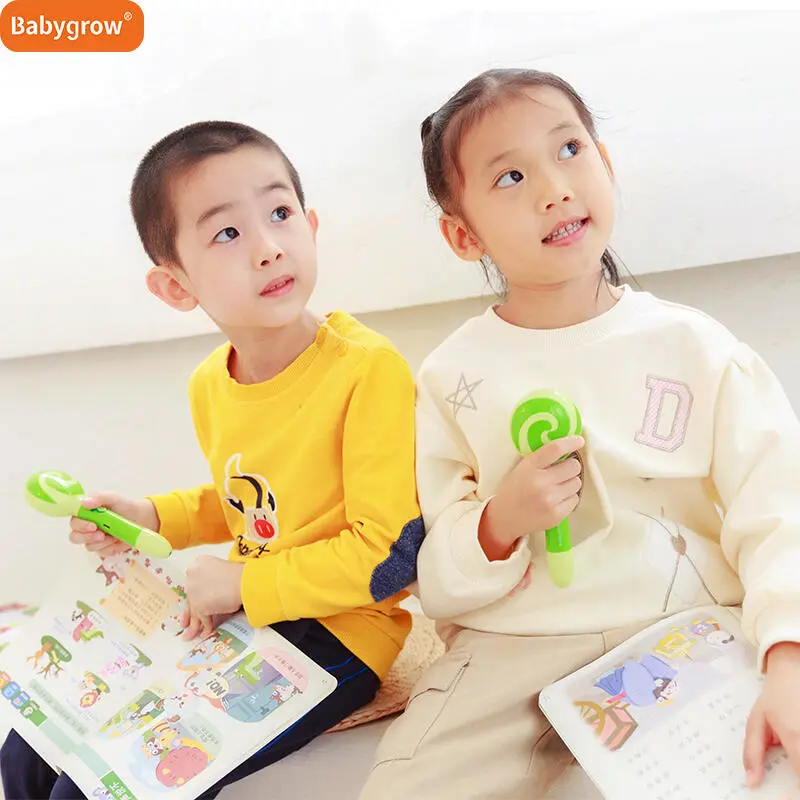 Suggestions when using:
       1. Preschool children should focus on play. Even if they are developing intelligence and learning knowledge, they must respect their interest and suit their abilities. They should not use reading pens as a learning tool, and compulsorily arrange learning time and The content of learning discourages children's enthusiasm for knowledge.
       2. You can put books and reading pens in places where children can easily pay attention. If they are interested, they will naturally choose reading materials they like.